The power behind the robot
From dry flour to freshly puffed flatbread in a minute. This is possible with a 32-bit microprocessor that harmoniously orchestrates 10 motors, 15 sensors and 300 parts in parallel. The 10 motors work together based on the data from 15 different sensors, which measure things like temperature, position, and the most complex and important metric, that is, consistency. It manages all processes seamlessly to save every second possible.
10 active motors
15 smart sensors
300 parts
Never stops learning. Smarter with every use
Powered with Artificial Intelligence and IoT capabilities, Rotimatic keeps getting better with data from every flatbread made. Once connected to WiFi, it upgrades itself with the latest software updates and provides remote troubleshooting capabilities. Rotimatic gets smarter over time and empowers you to do more and get creative.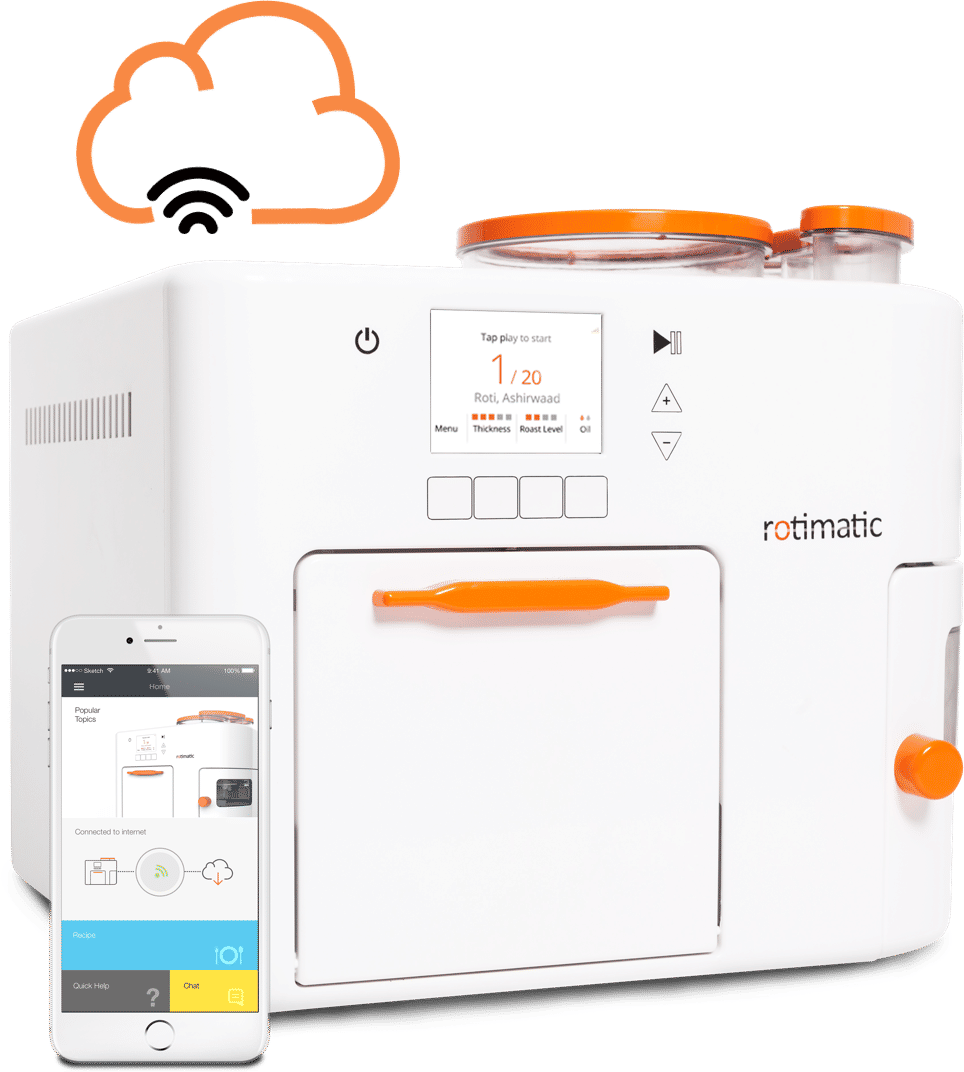 When being calculative is a good thing
Every ingredient amount is precisely calculated and dispensed; thanks to the world's first fine particle dispenser in a kitchen appliance – an invention inspired by state-of-the-art medical devices.
The result – perfect dough and perfect roti every single time.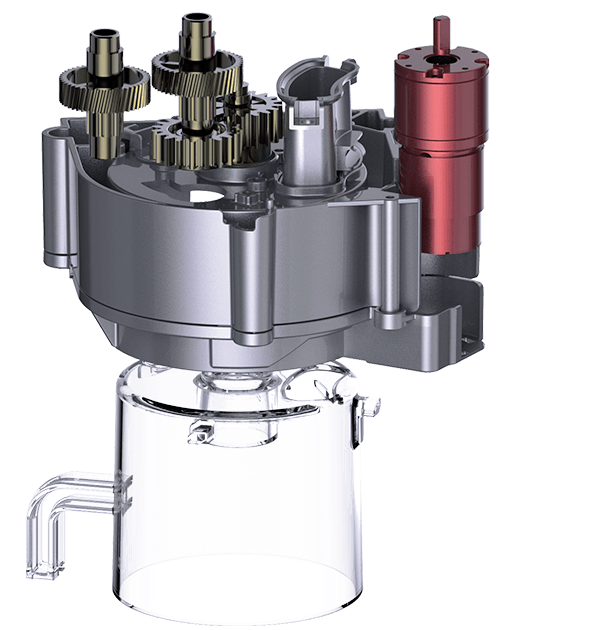 Perfection comes from within
Custom Designed Heat Flow means every roti is cooked from the inside so that they are beautifully puffed. This is achieved by toasting plates that almost touch the surface of the rotis and turn moisture into steam.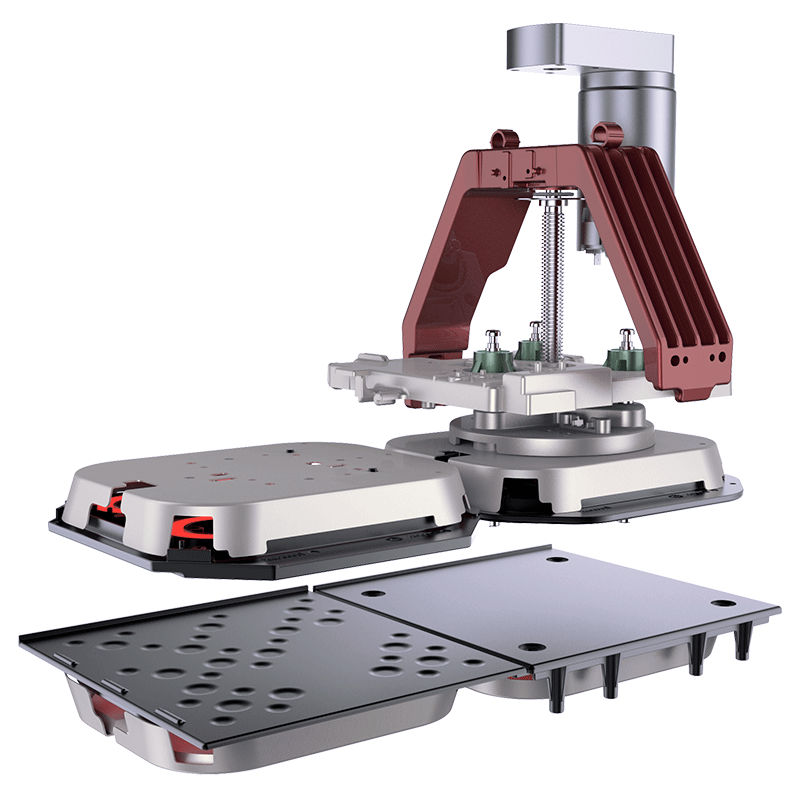 Flat out, the best roti you can find
Perfectly flat and round rotis are possible now; thanks to the world's first Flat Pressing Mechanism – a process that applies uniform force throughout the roti, while being precise enough to achieve thickness control down to 0.2mm.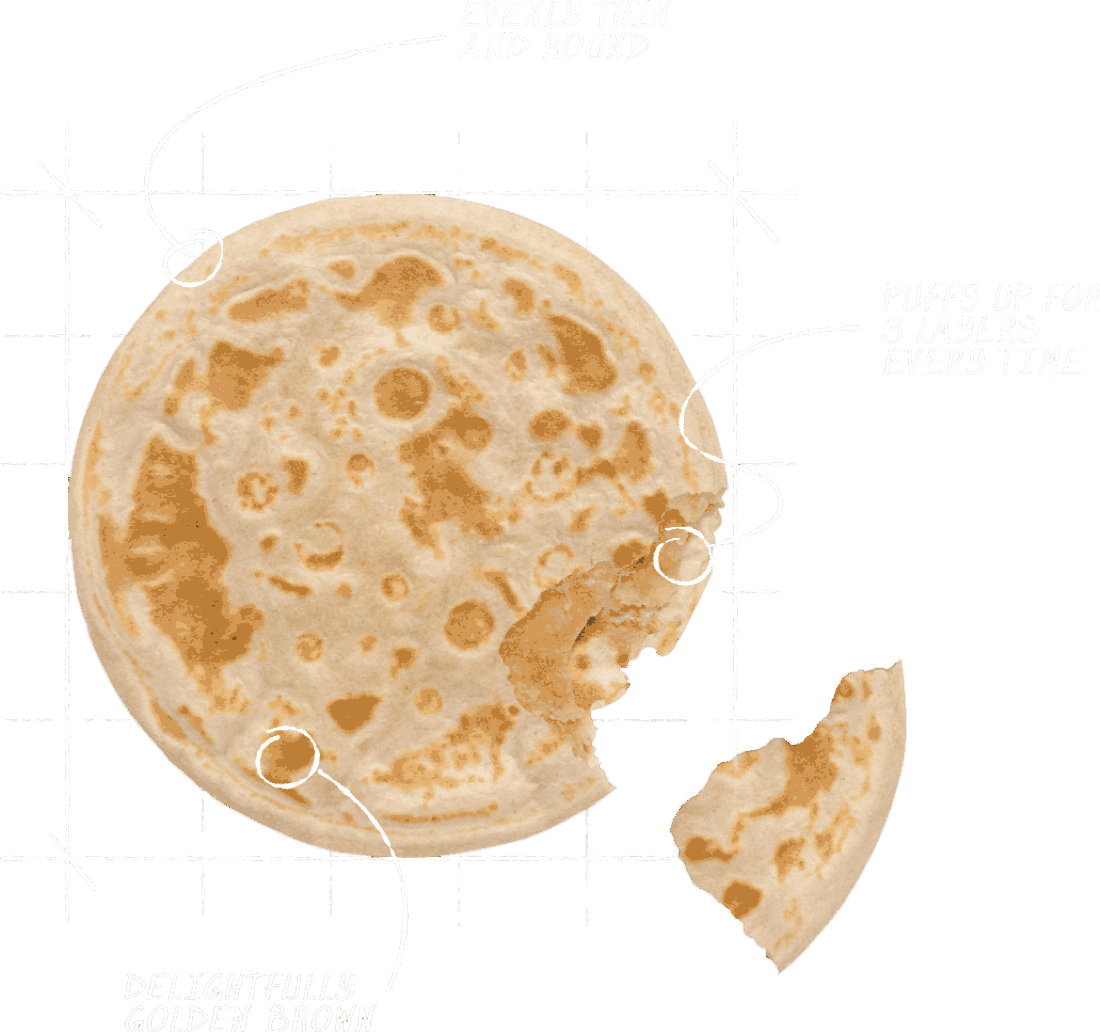 Clean Design has a new meaning
The right fit
It blends seamlessly into your kitchen, adding beauty without drawing attention to itself.